We assist the private sector and organizations in architecting and implementing smart ICT strategies.
Our advisory services aim at helping C-level executives, ICT professionals and tech startups.
We integrate digital technology into all areas of business and exploit new value producing opportunities at the intersection of IT systems and operations.
Our Expertise
We are in the ICT business since the 1990s.
As senior level executives, we have a track record in creating value for the stakeholders of some of the biggest ICT companies in SEE. That is why we are equipped with ICT knowledge and business expertise that make a difference in ICT advisory services.
Let's Talk
Tech Services
Tailored to your business goals, maximizing ROI out of your existing investments and information technology systems.
Strategic ICT Consulting
with emphasis on Complex Technical Solutions and Enterprise System Architectures.
Enterprise Systems Evaluation
Enterprise Systems Evaluation and Capacity Planning Frameworks for right-sizing ICT investments.
ICT management & HR
Ad-interim ICT management and human resources services for bridging staff bottlenecks.
AI services
AI services for developing, training and optimizing custom ML models.
IoT
Prototyping of Internet of Things and Smart Cities Cases.
Agile engineering
Technical skills training for accommodating agile methodologies to projects of any size and budget
Full-stack Architectures
UX Cases and Integration Scenarios for modernizing legacy enterprise systems.
Infrastructure
Delivery services for redesigning ICT infrastructure and security frameworks.
Audit, costs & QA
ICT audits, Quality and Cost controls.
Tech Blueprints
Roadmaps and Operating Models for turning ICT vision into digital products and services.
OLM & SLM
Digital operating models, intelligent workflows and Operational Level Agreements (OLAs) for promoting alignment and ensuring SLA adherence.
How
Our methodology is built upon providing services around the challenges of your business. Through our gamma of tech consulting and hands-on expertise we provide all the necessary tools for making a positive impactful change.
See Our Team
Our Founding Members
Each a leader of their respective field.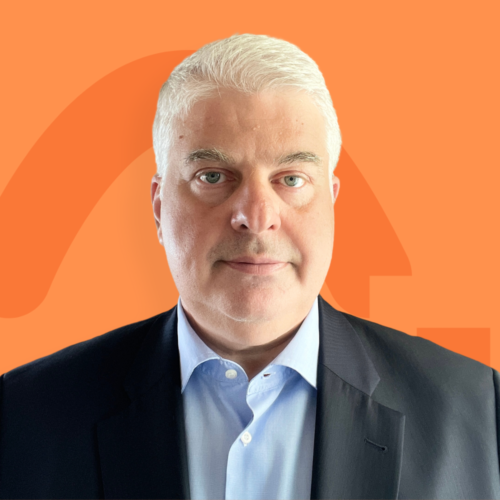 A growth-oriented, results-driven General Manager in the ICT market with more than 25 years of international sales and business development experience and management expertise in leading business units and large sales departments at highly competitive organizations.
A more than 20 years experience executive in business software industry, leading technical and operation teams in designing and implementing high end IT business solutions across various industries and serving high positions in top software corporations.